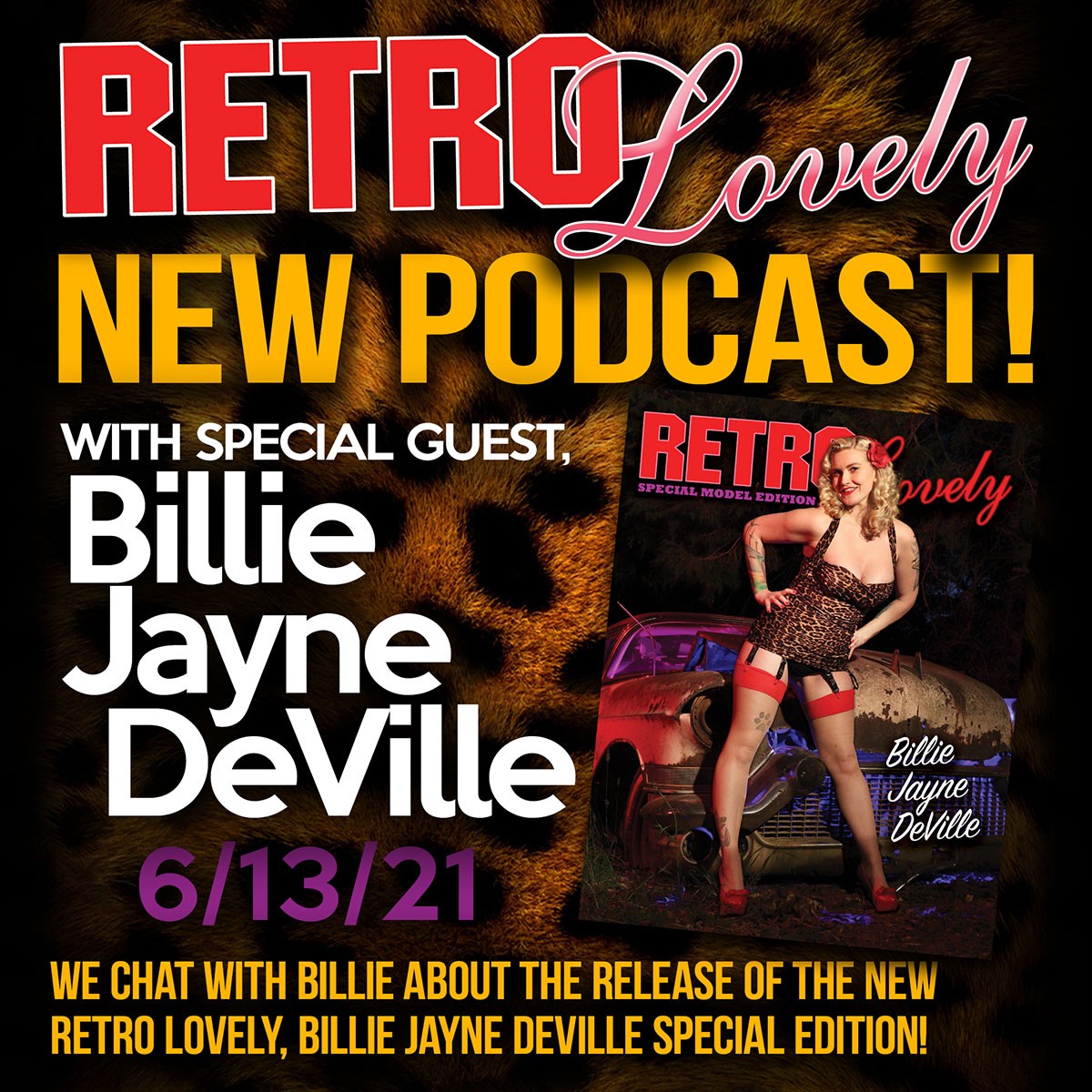 In this podcast we speak to Billie Jayne DeVille one of our newest Special Model Edition models.
Listen in as publisher Michael Bann and Billie chat about modeling, pinstriping, The B-52's, cars made famous and more expensive thanks to movies, and most importantly Billie's noteworthy success with her Special Model Edition. This is a completely unscripted and casual conversation and it's fantastic for it.
Buy an autographed issue from Billie RIGHT NOW!
Find her here: 
Follow and contact her on
Facebook: https://www.facebook.com/bella57 as well as Instagram: billiequeeze and rockinbillie